In Loving Memory of Nicole
$35,000 in scholarship money already awarded or pledged, and we are hoping to expand in the years to come.
If you would like to help us spread Nicole's love of learning please see the donation page.
Now to meet our amazing recipients!
2015 Winner – Azevedo Evantanto
---
Vedo is a freshman at the University of Maryland at College Park, majoring in Mechanical Engineering and hopefully minoring in Spanish. At Maryland, Vedo is involved in club swimming, on the varsity badminton travel team, and a captain of the club volleyball team. He is also an active member of the Catholic Terps. Vedo is part of the Global Communities program, which includes learning about the effects of globaliztion, contemporary global issues, and various cultures around the world. Upon graduation, Vedo hopes to attend business school with the aspirations of working in a field that incorporates both technical and business-related aspects.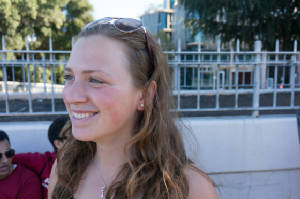 2014 Winner – Juliana Perl
---
Juliana is a freshman at Stanford University. She plans on majoring in either Biomechanical Engineering or Product Design, with the hopes of designing medical devices. She is an active member of the club ultimate frisbee team, student biodesign organization, and Stanford Outdoor Outreach Program (a volunteer group that takes high school students from East Palo Alto on hiking, camping, and backpacking trips). In her free time Juliana enjoys participating in anything outdoorsy, discussing movies and musicals, and spending time with her three siblings.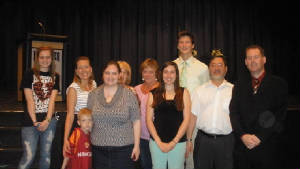 2013 Winner – Gordy Scofield
---
Gordy is currently a sophomore at the University of Maryland, College Park. He is a Chemical and Biomolecular Engineering major also applying for a double degree in Biochemistry. Some of the groups he is involved in include the Honors College, American Institute of Chemical Engineers (AIChE), and Primanum Honor Society. Even with his busy academic schedule, Gordy finds time to be involved in fun activities like performing for the on campus co-ed acappella group, PandemoniUM, and voluteering at the local fire department when he can. When he finishes his undergraduate studies Gordy would love to attend medical school somewhere out west.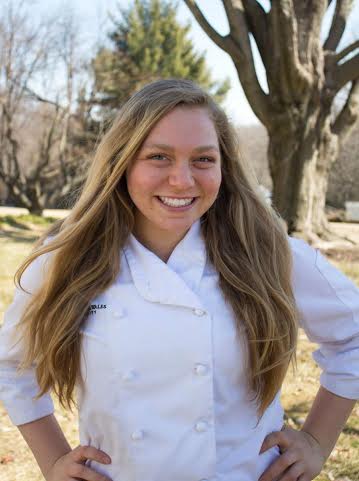 2012 Winner – Jackie Price
---
Jackie is a senior at Johnson and Wales University in Providence, RI studying Culinary Nutrition. She graduated with an Associate's Degree in Culinary Arts in November 2013 and is on track to obtain her Bachelor's Degree in the summer of 2015. After she graduates Jackie plans on attending graduate school to earn a Master's Degree in Nutrition and (hopefully) land a dietetic internship so she can become a registered dietitian. She would love to be a cookbook author, freelance recipe developer and food photographer, and have a private practice as a dietician (because one job isn't enough, of course.) In addition to school, Jackie works as a teaching assistant at JWU, running the recreational cooking classes on campus that are open to the public. In her spare time (HA!) she runs marathons, volunteers at the Rhode Island Hospital, and blogs at http://www.jackiecooks.com.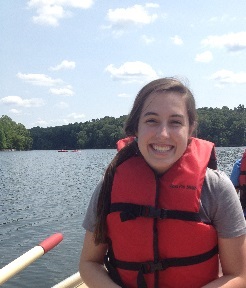 2011 Winner – Mary Furda
---
Mary is currently a senior at the University of Maryland, College Park. She will graduate the spring of 2015 with a Bachelor of Science in Psychology. She continues to participate in the College Park Scholars Ambassadors Program to encourage prospective students to attend UMD. Mary enjoys learning and practicing American Sign Language and hopes to earn an Associate's Degree in ASL. She ultimately intends to become a Physician's Assistant and practice medicine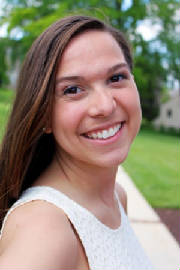 2010 Winner – Deanna Dicello
---
Deanna graduated from McDaniel College in 2014 with a Bachelor's Degreeafter majoring in Biochemistry. Throughout her college career, Deanna worked as a Resident Assistant, Peer Mentor, Sports Information Statistician, and Organic Chemistry Tutor. Because of the scholarship, she was able to participate in an array of extracurricular organizations, including Phi Beta Kappa, Omicron Delta Kappa, Alpha Lambda Delta, Beta Beta Beta, and Gamma Sigma Epsilon. Deanna won several awards upon graduation, including Most Outstanding Female Graduating Senior, the Excellence in Chemistry or Biochemistry Award, the Duke of Edinburgh Award, and Who's Who Among College Students. She is currently working as a medical assistant in Kensington, MD, teaching religious education at St. Francis of Assisi, and applying to medical school for fall 2015 admission.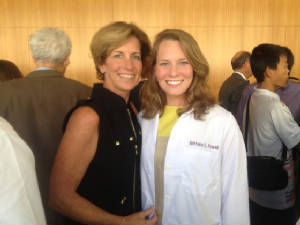 2009 Winner – Brittany Powell
---
Brittany graduated from Harvard University in 2013 with a degree in Neurobiology and a secondary degree in Global Health and Health Policy. She was a member of the women's swimming and diving team and was team captain in her senior year. Brittany was the Ivy League champion on the one-meter springboard her senior year. She was also a member of the Drug and Alcohol Peer Advisors (DAPA), in the campus outreach peer group serving as a student resource for substance abuse. Additionally, she was a member of the Circle of Women and Kappa Alpha Theta. She is currently a second year medical student at Stanford University School of Medicine. Her interests in medicine at the moment include surgery and developing world medicine. She is working on research for surgical care delivery in Rwanda, where she spent last summer working with Partners in Health (PIH). She will likely take next year off to pursue clinical research at Stanford. She also serves as a Teaching Assistant for first year medical students, and serves on the leadership of Surgery Interest Group (SIG) and Organization for Global Health (OGH). Among her many endeavors, Brittany is also an Ambassador for the medical start-up CrowdMed, which works to diagnose difficult medical cases by harnessing the collective knowledge of crowds. Outside of school, Brittany enjoys running and yoga, going to San Francisco with friends, and seeing her family who are scattered throughout the country. She is always looking forward to ski season and trips to the East coast to visit friends from home.
On May 20th, 2009, for the second year in a row, Nicole's family awarded the Nicole Michelle Lee Memorial Scholarship. We had 8 amazing young men and women apply this year, and after hours of reading through their essays and reviewing the achievements of each candidate, we selected Brittany Powell. It was a very tight race this year, but we knew she would represent the Scholarship and Nicole's legacy well.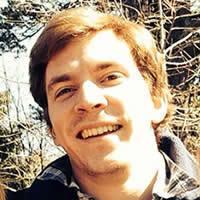 2008 Winner – David Cencula
---
David graduated summa cumlaude from the University of Maryland in 2012. While on campus, he was an active member of the Phi Chi Theta professional business fraternity and served as treasurer for the club soccer team. He currently resides in Baltimore and works as a senior associate for KPMG in their audit practice. David is also a member of the AICPA and the Emerging Leaders United, a segment of the United Way. He also enjoys playing soccer and cheering on the Terps and the Orioles. He is considering returning to school to obtain an MBA.
On May 21st, 2008 Nicole's family awarded the first ever Nicole Michelle Lee Memorial Scholarship to David Cencula. We received 7 applications from very well rounded seniors who all had so much to offer to the Magruder Community. The family and school advisors decided David was the perfect recipient for this award.