In Loving Memory of Nicole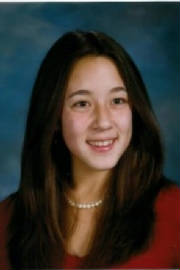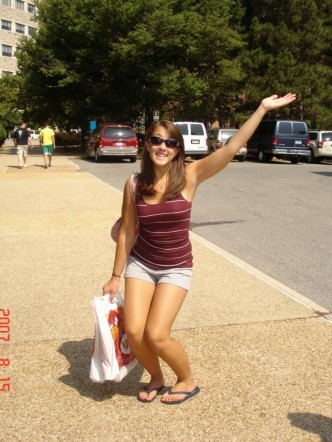 Nicole was a very special person.
A selfless individual who touched many people in many ways.
Nicole was brought into the world on June 22, 1989. She was just the cutest baby. From the day she was born, her beautiful smile was contagious. Every time you laid eyes on her you had to smile too. As a child, she was full of energy, her unique laughter always filled the room. Her personality was there from day one. She was very bright and always lots of fun. Everyone loved Nicki.
She grew up fast and quickly matured beyond her age. She graduated with honors from Magruder High School in 2007, and left that year to attend Virginia Tech with her older brother, Chris. She loved softball, skiing, poker, hanging out with friends, reading, board and card games, tutoring, and helping others. Most of all she loved her friends and family. She was involved in so many things. It would be impossible to talk about them all in detail. However, this space wil attempt to touch on most of things that made her who she was, a role model for all young people.
Nicole had great drive and ambition. This shows in her record of academic achievements, extracurricular activities, and community service. Even with all this responsibility, she still found time to help others as a caring, loving friend, relative, and fun loving teenager. She was a truly amazing person.
Academic Achievements
National Honor Society 2007
National Math Honor Society (Mu Alpha Theta) 2007
Maryland Distinguished Scholar Honorable Mention 2006
Minds in Motion 2004-2007
She planned to use her knowledge and experience gained at Virgina Tech to study abroad, gain an internship, and earn an MBA.
Extra Curricular Activities and Community Service
President of SADD – Community Service 2004-2007
Special Features Editor – Community Service, Academic 2004-2007
Captain of the Math Team – Academic, 2004-2007
Class Historian and Class Representative – Student Government Association – Academic, 2004-2007
Frisbee Club – Recreation, 2003-2007
Key Club – Community Service, 2004-2006
Ski Club – Recreation, 2003-2007
Recreation Club – Recreation, 2004-2007
Girl Scouts – Community Service, Leadership, Academic 1995-2007
Latin Club- Community Service, Academic, 2004-2007
Extra Curricular Activities and Community Service
Varsity Softball – Pitcher, 2006, 2007 (Captain)
Junior Varsity Softball – Pitcher, 2005 (Captain), 2004 freshmen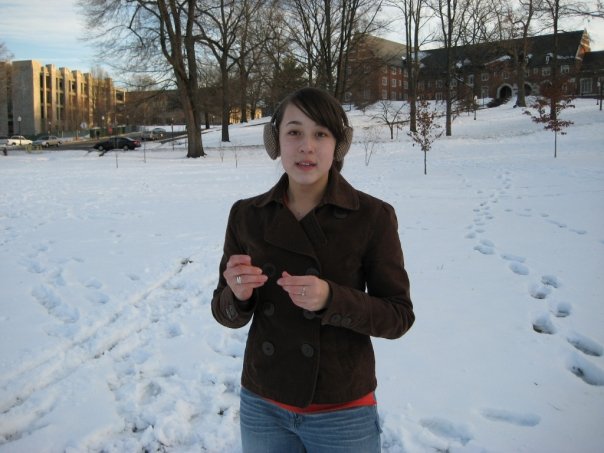 Nicole's Favorites
Nicole enjoyed music from classic rock to country. favorites included… Counting Crows, Alan Jackson, Aerosmith, Beatles, Sister Hazel, Greenday, John Cougar Melloncamp, Barenaked Ladies, Lonestar, Maroon 5, Micheal Jackson, Rascal Flatts, nsync, Pink Floyd, Queen, Journey, The Police, Red Hot Chili Pepers, Styx, Jack's Mannequin, Sugar Ray, Frank Sinatra, Third Eye Blind and Alanis Morrisette.
Nicole enjoyed reading books, anything by dan brown, all the harry potters and lord of the rings, 1984, holes, heart of darkness, hamlet, the princess bride, ella enchanted, the sister hood of the traveling pants, the short history of nearly everything, the alchemist, einstein's dreams, nine stories, hitchikers guide to the galaxy, and any of the enders/bean series, my sister's keeper
Nicole enjoyed TV shows… smallville, family guy, samantha who?, 24 at the sachs' house and the all time favorite… boy meets world
Nicole enjoyed Movies…any star wars, all the lord of the rings, the patriot, the last samurai, armaggeddon, the notebook, top gun, titanic, the sweetest thing, dogma, the lion king, moulin rouge, newsies, forest gump, goofy movie, office space, donnie darko, bridget jones diary, equilibrium, garden state, good will hunting, practical magic, ten things i hate about you, and boondock saints,